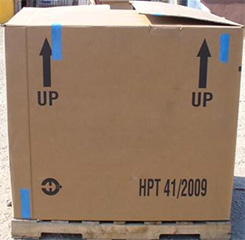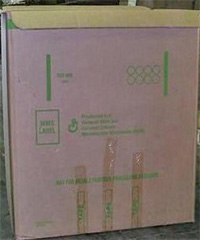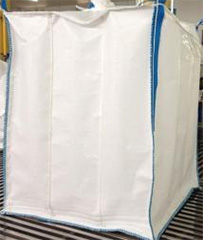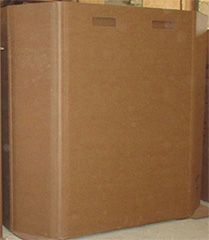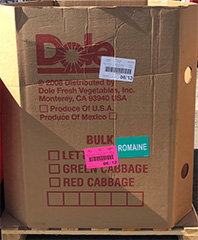 Largest Nationwide
Supply of Gaylord Boxes
Looking for a great deal on Gaylord boxes?
We ship from over 30 different warehouses nationwide to get you the cheapest delivered price! Call us for a free quote at 866-311-8794.
What is a Gaylord Box?
A Gaylord box, also known as a bulk boxes, bulk bins, resin boxes, octabins, pallet boxes or HPT 41's is a pallet-size box used for storage and shipping of bulk materials and scrap.  Gaylord boxes are usually made of corrugated fiberboard, either double wall, triple wall, or double triple laminated (also known as a 5 wall). These boxes come in many different sizes, strengths, and shapes.
Gaylord boxes are used to hold large amounts of fruits and vegetables, powders, resin, scrap, & recycling materials. They are used frequently to collect, ship, and store materials for recycling and waste. Some of the many industries that use these boxes to store or transport their scrap are metal recyclers, electronic recyclers, plastic scrap recyclers, waste paper recyclers, glass recyclers, rubber recyclers, clothing and thrift recyclers and demolition contractors.
Bulk Bags – The Space Efficient Option
Bulk bags have become the perfect solution for companies with space and storage issues. These heavy-duty polypropylene bags take up much less space then a Gaylord box and they come in many different sizes, spouts, safety ratings and other options.
You can purchase new, used, or refurbished bags depending on your budget and needs.