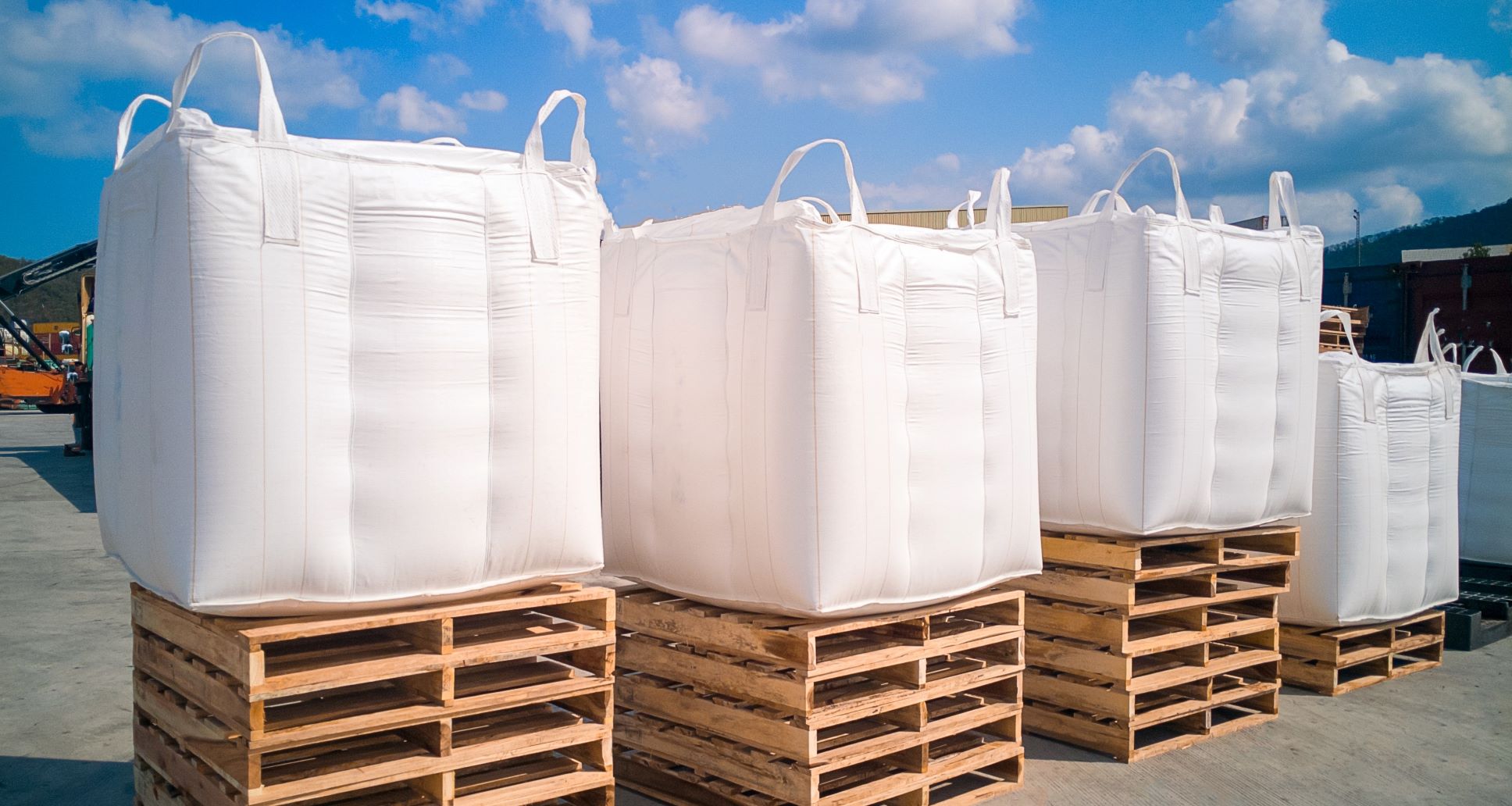 FIBC Bulk Bags
National Box Exchange has a huge nationwide inventory of FIBC Bulk Bags. Over 75 different sizes, configurations, and styles in stock daily. Call us for a quote today for new or refurbished bags!
What are FIBC Bulk Bags? 
Flexible Intermediate Bulk Containers (FIBC), Bulk Bags, or Super Sacks, are industrial containers made of  flexible fabric, often made of thick woven polyethylene or polypropylene. They can be coated or uncoated and are designed for storing and transporting dry, flowable products such as sand, cement, mulch, dirt, fertilizer, flour, corn starch, resin, and granule materials. 
Why Buy from National Box Exchange?
With over 300,000 bags in stock daily and over 75+ sizes, styles, and strengths; fast delivery is not a problem! We have strategically placed warehouses throughout the United States, which cuts down on freight costs, end costs, and delivery times. We sell new, used, or refurbished Super Sacks.
Buy Used FIBC Bulk Bags and Save Up to 50%!
Shipping Locations: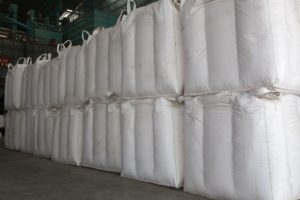 Pennsylvania
North Carolina
Michigan
Georgia
Alabama

Illinois
Texas
Minnesota
South Dakota
California
Oregon
Iowa
National Box Exchange sells the following Bulk Bags:
Custom, New, Used or Refurbished Bulk Bags               
Food Grade Bulk Bags
Type A B C & D Bulk Bags
UN Certified Bulk Bags (Custom made orders only)
Pharmaceutical Grade Bulk Bags
Safe Working Load Bulk Bags
Duffle Top Bulk Bags
Spout Top or Bottom Bulk Bags
Open Top Bulk Bags
Baffled Bulk Bags
Bulk Bags with a variety of Loops
Please call us Toll Free at (866) 311-8794 or fill out our "Contact Us " form with your specific requirements. Please let us know how many bulk bags you are looking for, the size of the bags needed, what kind of material is going in the bag, and where you need them. If you have a "spec sheet", please send it over with your request for a quote. We sell minimum orders of 1 pallet to full trailer loads. We look forward to working with you and handling all of your packaging needs.